Monday, December 27, 2010
G-Power BMW M3 GT2 S 2010 With Specification And Prices With Reviews And Pictures Images.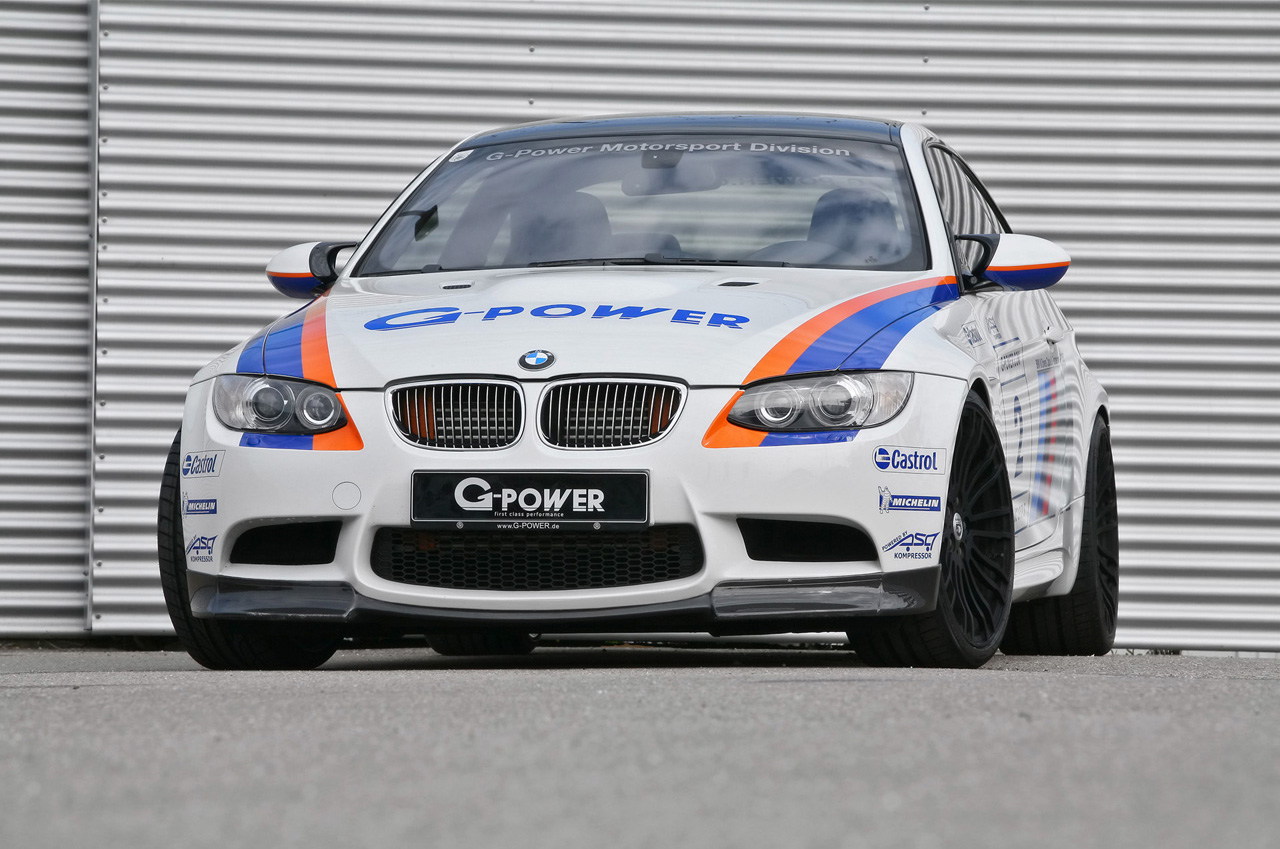 G-POWER congratulates BMW Motorsport on its first place in this year's 24-hour race at the Nürburgring. And, on this race weekend, it presents two road-legal BMW M3 Clubsport models in homage to the BMW works team:
G-POWER M3 TORNADO CS / G-POWER M3 GT2 S
-600 hp / 441 kW at 7,800 r/min (+ 180 hp / 132 kW)
-580 Nm at 5,300 r/min (+ 180 Nm)
-Top speed: > 320 km/h with 6-speed manual
-Top speed: > 330 km/h with 7-speed DCT
-0-100 km/h: TORNADO CS < 4.3s / GT2 S < 4.1s
-0-200 km/h: TORNADO CS < 11.8s
-Supercharger system SK II CS - starting at € 10,800.00 plus tax, plus titanium exhaust system and installation
-Complete vehicle M3 GT2 S - starting at € 139,495.00 plus tax


G-POWER was established in 1983 and has ever since exclusively focused on tuning BMW automobiles. In 2008, the brand celebrated its 25-year anniversary and today, it is one of the most renowned providers on the global market. By developing the world-wide strongest versions of the most important BMW engines in-house, G-POWER significantly stands out from its competitors. G-POWER holds various world records and its 750 hp strong BMW M5 Hurricane RS is the fastest limousine in the world.
0 Comments: